Teen Girls Guide to Finding Great School Shoes
For teenage girls, fashion is something that should not be left behind. Thus, in finding shoes fit for school they consider fashion and style as one criteria for choosing their shoes.

This page will provide you top fashionable and stylish shoes for school girl on their teens as well as some tips on how to wear them. I will also provide great fashion finds for those teens on a budget. Hope you find a teen girls school shoes fit for your pretty girl.
shopping
fashion
shoes
style
footwear
boots
womens shoes
shoes for women
womens footwear
sneakers
comfortable shoes
fashion shoes
ladies shoes
shoe shopping
sexy shoes
girls shoes
back to school ideas
school shoes
loafers
mary jane shoes
sneakers shoes
oxfords
mary janes
Flats
Photo from
luuux.com
Photo from
blog.meandmoo.com.au
Photo from
earthwindandstyle.com
Ballet Flats on a Budget
Wanted Shoes Women's Punk Ballet Flat
Loafers
Flex Loafers
This flexible loafer from Anne Klein provides great style as well as comfort. For school girls it's always important to feel comfortable with all the clothes and accessories you wear so it can make you comfortable all day long until your finish the school day.




How to Wear Your Loafers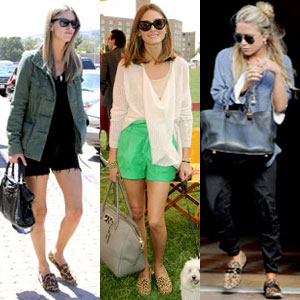 Photo from
fashionsandmode.blogspot.com
Photo from
manuellal.blogspot.com
Photo from
preppyfashionist.blogspot.com
Photo from
brightontheday.com
Photo from
stealherstyle.net
Mary Janes
Mary Jane Flats

Mary Jane will always be in the fad. They come in different colors and styles. Find a nice and comfy mary jane shoes that can go with either a dressy outfit or even a ragged one.






How to Wear Your Mary Janes




Photo from
fashion.teenvogue.com
Photo from
prudentstudentgc.blogspot.com
Photo from
glamourmagazine.co.uk
Oxfords
Neon Oxford

Add a unique twist to the traditional oxford shoes. Neon colors goes nicely together with black. This black oxford with pink sole is a good example of a stylish and in the fad oxfords to go together with your school outfit.





How to Wear Your Oxfords




Photo from
zigoti.com
Photo from
thechicfashionista.com
Wedge
Wedge Sandal

Wedges provides not only style and comfort but also additional height. It is actually much preferable as compared to lipstick heels as it provides more support to your feet. Thus it is more advisable to wear in lieu of the high heels most especially for women on the go and those who would be wearing the shoe for quite a long time all day.

Wedge sandals looks great on girly outfits. Find one that will fit your style and will go with any color of outfit.





How to Wear Your Wedge




Photo from
chiccoastalliving.blogspot.com
Photo from
newblog.makemechic.com
Photo from
style.mtv.com
Sneakers

If your'e up for comfort, you can never go wrong with a good pair of sneakers.







How to Wear Your Sneakers




Photo from
shout-outtoyou.com
Photo from
theveebeediaries.com
Photo from
ashleyoutrageous.com
Boots
Floral Boots

Who says boots are not for school? Boots are comfy too and can be worn not only with pants but with a dress as well. Find a good pair of boots that can be used together with your school outfits.

Floral boots can be worn with a dress or skinny jeans. Sport one and flaunt your rock star style.







How to Wear Your Boots




Photo from
boots4you.com
Photo from
californiastyleonline.com